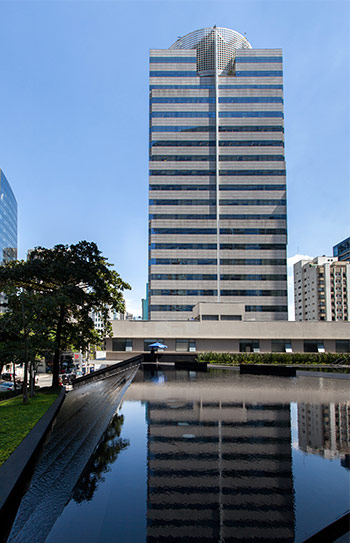 SAEKI ADVOGADOS is a law firm founded in 1974 in the city of São Paulo, Brazil, specialized in representing foreign capital corporations doing business in Brazil.
The firm has offices in São Paulo and Brasília. São Paulo is the financial capital of Brazil where most significant deals usually take place. Our office in Brasília provides the necessary structure for our professionals to work on specific jobs, particularly with the Brazilian Superior Court of Justice and the Supreme Court.
Furthermore, we have professional relationships with several reputable collaborative law firms based in Brazil, Latin America, the, United States, the European Union and Japan that provide local support to us and our clients whenever necessary.
SAEKI ADVOGADOS has a boutique approach and our professionals are highly specialized in various areas of business law in Brazil representing clients with excellence in a range of matters, from simple transactions to complex and sophisticated deals. We are committed to maintaining the highest standards of professionalism, quality, focus and effective deal making.
Our team is streamlined and has a global outlook with vast market knowledge, specialized in assisting Japanese companies operating in Brazil. Our lawyers work together in small teams emphasizing close partner-client contact and collaboration to provide customized solutions that work for your business. We are well trained and prepared to fulfill all your needs with experience and expertise, in English, Japanese, Spanish and French.
Our law firm represents a diverse portfolio of clients in a wide array of sectors such as:
AGRIBUSINESS

AUTOMOBILE

CHEMICALS AND PHARMACEUTICALS

ELECTRIC AND ELECTRONIC COMPONENTS

FINANCIAL SERVICES

FOOD AND BEVERAGE

INSURANCE

MACHINERY AND EQUIPMENT

NON-GOVERNMENTAL ORGANIZATIONS

PRO BONO ACTIVITIES

REAL ESTATE

TEXTILE AND RELATED PRODUCTS

TRADING COMPANIES

TRANSPORT AND LOGISTICS
The vast majority of our clients are local subsidiaries of foreign-based companies established in Brazil through SAEKI ADVOGADOS